I bought this bar, or rather bars, in Austria, bearing in mind the magical Belize bar. I bought 3 bars of this "medium raw" in the hope that it will be even better, after all it has 75% of cocoa versus 72% in Belize bar, and more means better, right? :)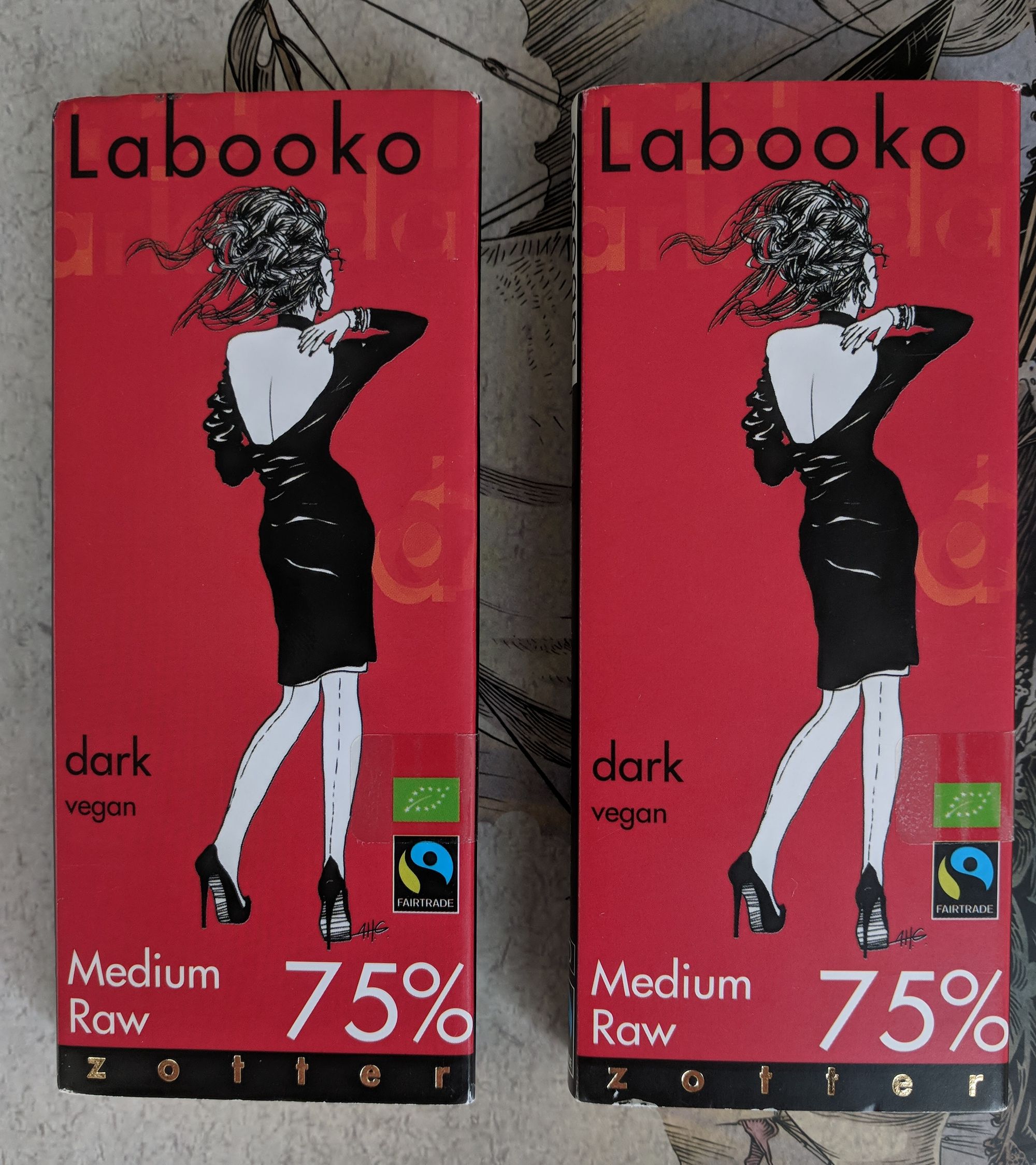 But I did not take into account the fact that this is not pure chocolate as it was last time (well, almost pure), but more on that later.
The packaging is classically brilliant, I really like Zotter packaging. The smell of chocolate is not very chocolate, and even in taste after a familiar cocoa some bitterness of a different type appears. Something familiar as well, but I could not even identify it. And only when I was finishing the last bar, a thought occurred to me - let me read this beautiful packaging, even if it is in German. And I did find the reason, I immediately understood what that familiar taste was.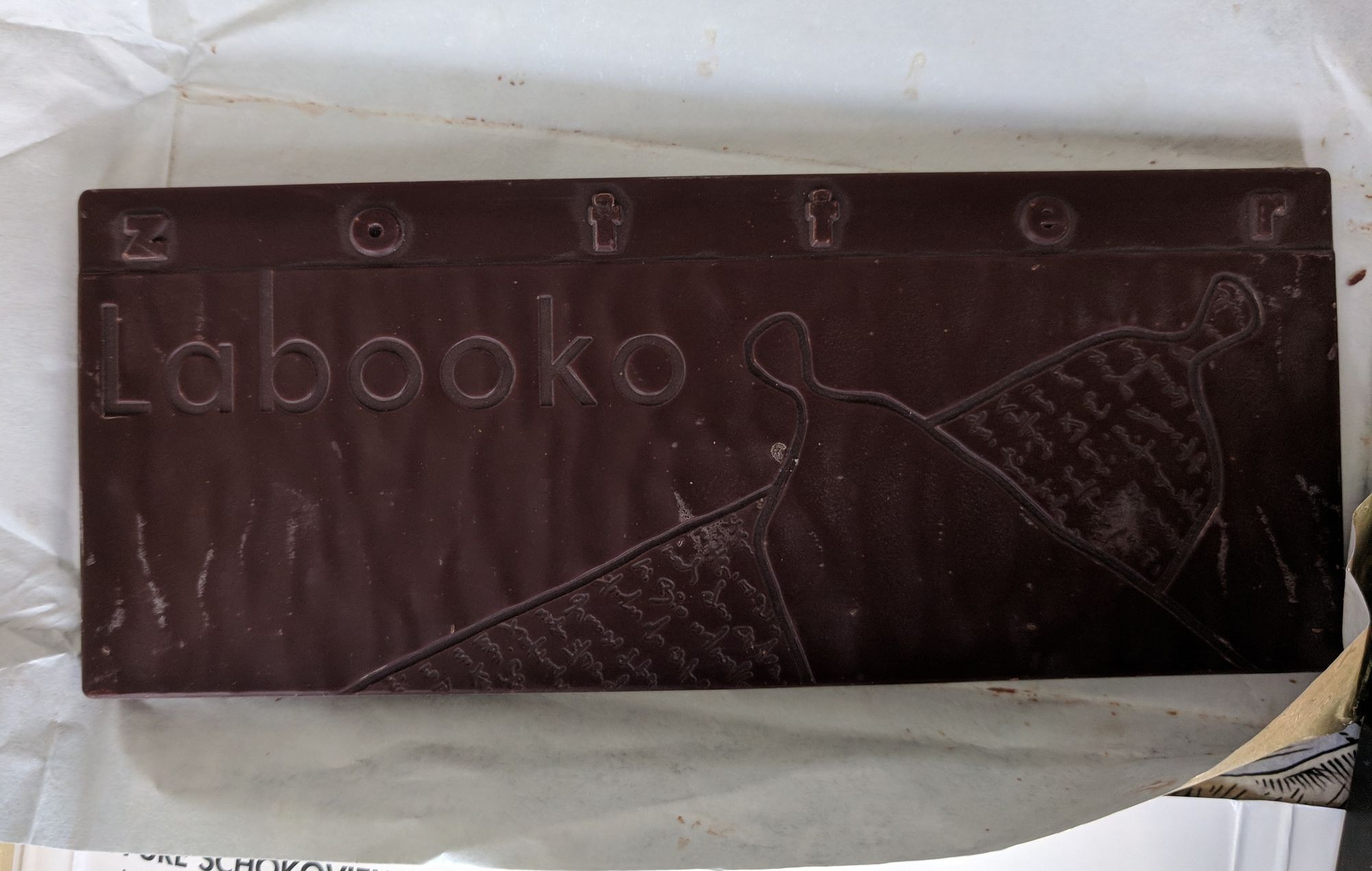 So, in the ingredients list we have acai, chlorella, reishi mushroom, maca and green tea. Green tea does have the same bitterness, maybe there are also all the rest of these wonderful ingredients in it, but green tea feels quite distinctively. Honestly, I am not that much happy with this mixture and this bar. It is interesting, but not mine - 3 stars.
---
Эту плитку, а вернее плитки, я купил в Австрии памятуя о волшебной плитке Belize. Я купил 3 плитки этого medium raw в надежде что он будет ещё лучше, тут как никак 75% какао против 72% в Belize, а больше значит лучше, правда? :) Но я не учел того что это не чистый шоколад как было в прошлый раз (ну ладно, почти чистый), но об этом чуть позже.
Упаковка классически гениальна, очень мне нравятся упаковки Zotter.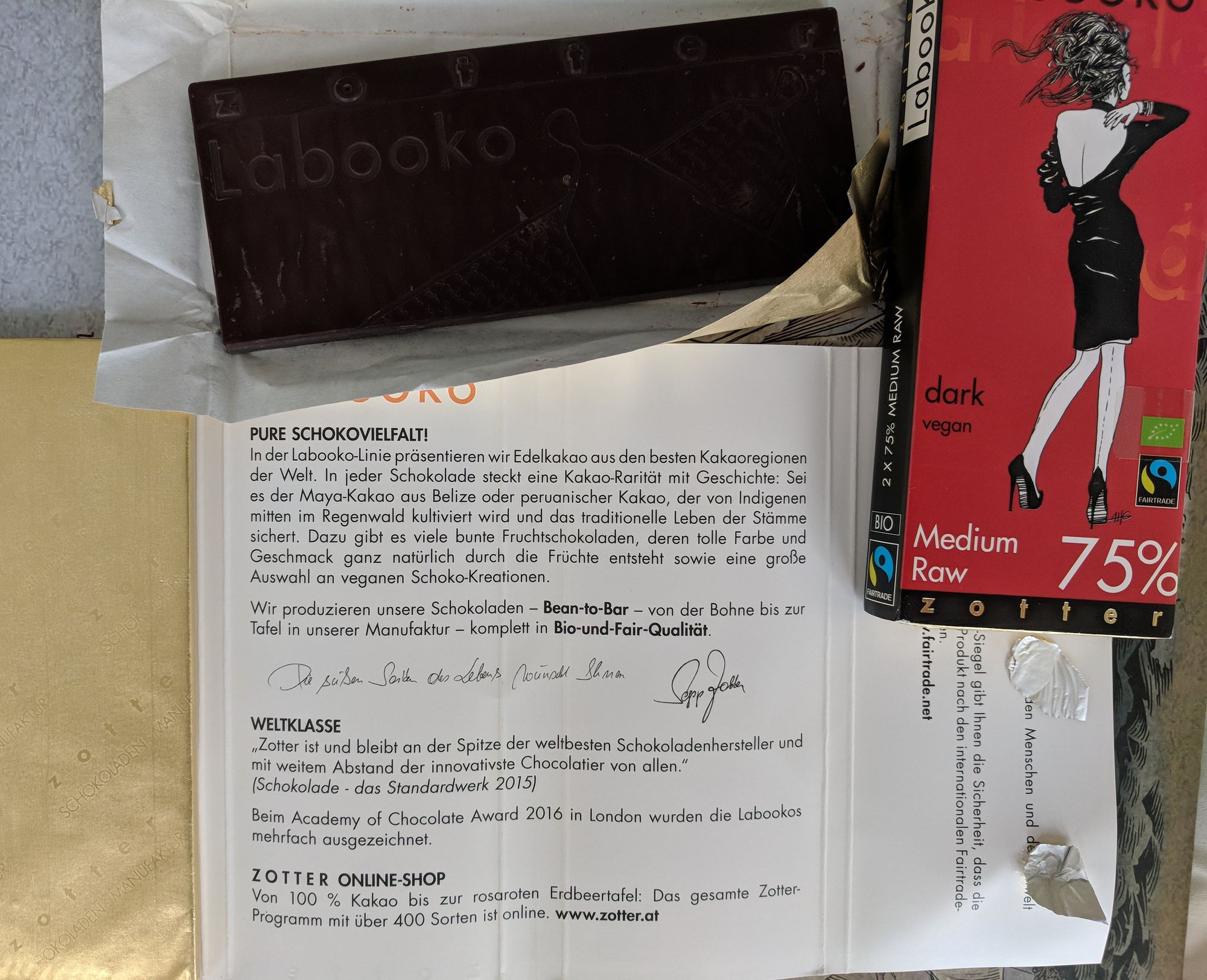 Запах у шоколада не сильно шоколадный, и даже во вкусе после знакомого какао появляется какая-то горечь другого типа. Что-то знакомое, но я никак не мог ее даже идентифицировать. И уже когда я доедал последнюю плитку, мне в голову пришла мысль - дай-ка, я почитаю эту красивую упаковку, пусть она и на немецком. И я таки нашёл причину, я сразу понял что же это был за знакомый вкус. Итак, в составе у нас асаи, хлорелла, гриб рейши, мака и зелёный чай. У зеленого чая действительно такая же горечь, возможно тут есть еще и все остальные эти чудные ингриденты, но зеленый чай чувствуется хорошо. Честно говоря, я не в восторге от этой смеси и от этой плитки. Она интересная, но не моя - 3 звезды.